HOW IT WORKS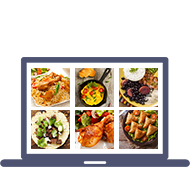 CHOOSE YOUR MEALS
Select 5, or 10 delicious meals for a week from our diverse menu.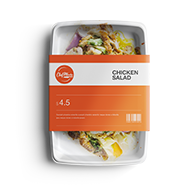 We Deliver Fresh
Freshly prepared meals arrive at your doorstep in a refrigerated 100% recyclable bowl.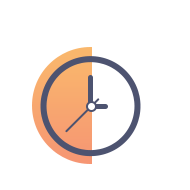 HEAT, EAT AND ENJOY
Your meals are ready in 2-3 minutes, eliminating the hassle of grocery shopping, cooking or cleaning. 
Every meal is prepared by our amazing chefs!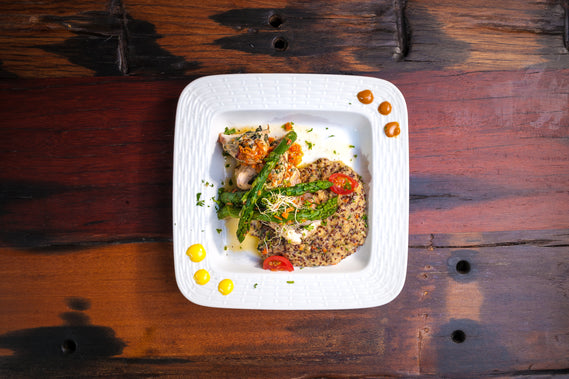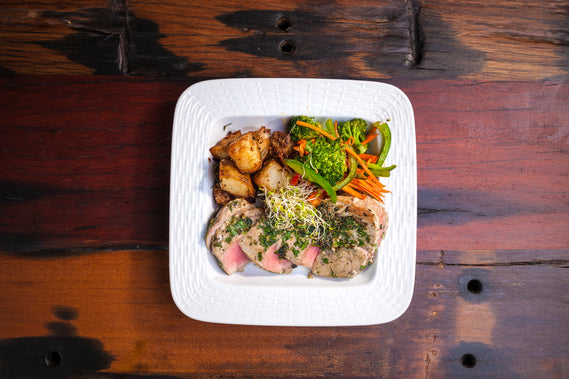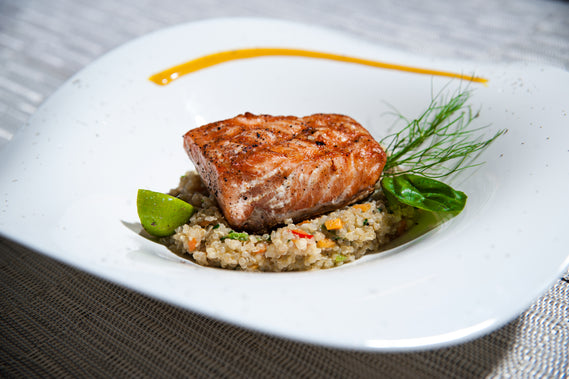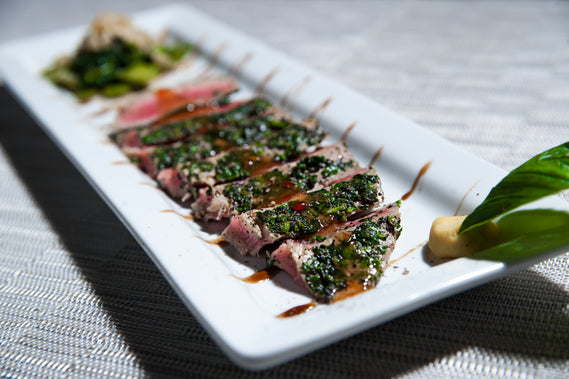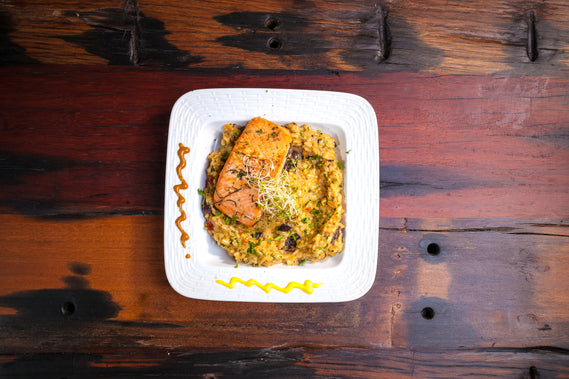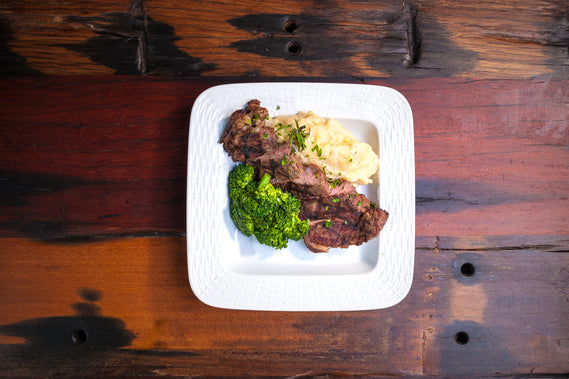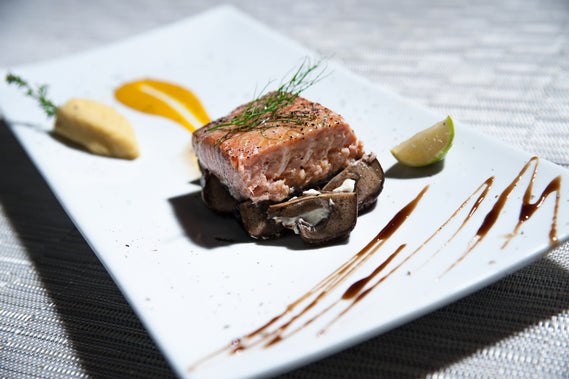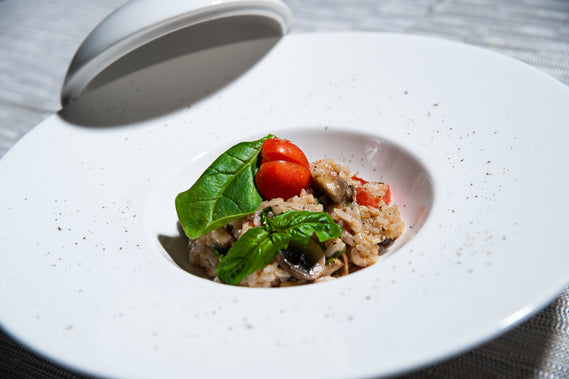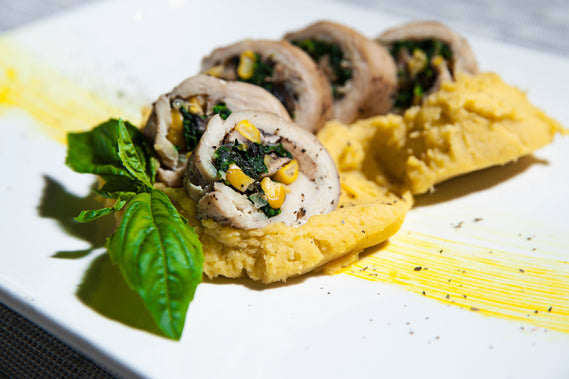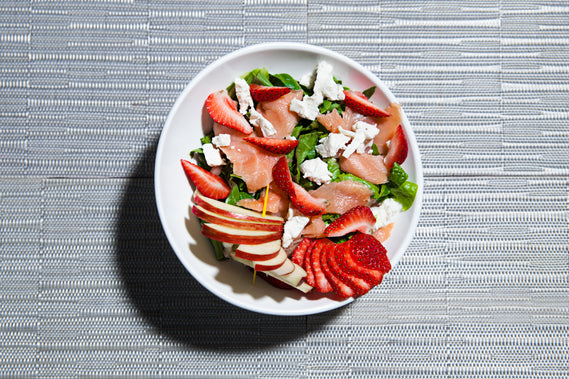 I am so amazed at how delicious
I just wanted to reach out and say, "Wow!". I am so amazed at how delicious the meals have been this week. The zucchini brownies...Amazing! I would honestly compare the quality to restaurant style with the convenience of having it at home. Chefmade has got me hooked. I look forward to my (already placed) 2nd order.
Krystle Gosine
Very impressed with the quality of the ingredients used
"Just wanted to let you know how impressed I am with the service and quality of meals. My family was very impressed with the quality of the ingredients used and they all tasted amazing. Will definitely be ordering again. Hope you guys add more items to the menu soon."
- Lata Joseph
Outstanding Customer Service
"Customer service/feedback is almost immediate and on point!"
- ChefMade Customer
Very Tasty. Fish was cooked perfectly
"I had the Seared Tuna and Roasted Potatoes so far. It was really good. Not Salty. There could have been a little more veggies but was definitely enough for dinner. Very tasty and the fish was cooked perfectly."
- Nicole
So tasty & delicious!
"Totally blown away at the quality of this service! All of the food is so good, there hasn't been anything that I thought wasn't absolutely delicious."
- Jean Marie
Quality and Taste
"Totally hooked! After receiving my first two orders I'm in awe of the food quality and fantastic service... I'm always on the go and it feels great to get gourmet chef cooked food quality delivered to me each week"
- Alex
Great Food Delivery Experience
"Tried Basmati Rice & Pink Salmon for the first time tonight and was really impressed. The whole order experience, packaging and the meals were first class"
- Arielle
Convenience, taste, variety
"Got my first delivery today and wow, absolutely delicious each meal! Love the Steak Tuna. Such Gourmet Meals for an amazing price. Best Food in Trinidad by far. Customer service is particularly outstanding."
- Emma
Unbelievable Service
"Couldn't believe that a company like this was available in Trinidad. WOW! Amazing food at such a great price. Every single meal was delicious and healthy. Congrats on this ChefMade"
- Katrina
Well Exceeded My Expectations
"The people I had met with were friendly and professional. The food itself was really enjoyable. For being balanced and nutritional, the chicken options were not bland and overall the service well exceeded my expectations"
- Veydh
I Love the variety of meal options
"All the meals are well portioned. Always very Fresh. Website is very easy to understand and I Love the variety of meal options. Customer service is great :)"
- Ella
Food is Amazing
"Service is great and the food is amazing. The Basmati Rice and Pink Salmon is my favourite meal."
- ChefMade Customer
You will not be disappointed
"I tried this for the first time last week. Definitely give it a try. The meals are very tasty and the customer service is amazing. You will not be disappointed."
- Shanna Beharry
Delicious, Healthy, ChefMade meals
delivered right to your doorstep
Chef Cooked
Healthy & Delicious Deliveries
by continuing, you agree to our Terms and Privacy Policy