5+ Meals Per Week
Lunch Or Dinner Meals Supplied For 5+ Days

(As Low As)TT$60.00
 per meal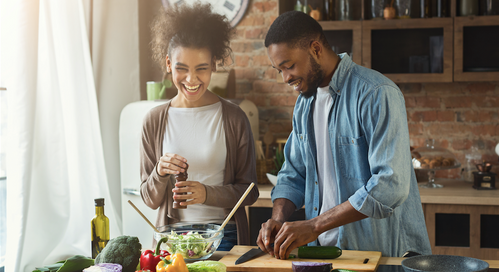 Recipes per week: Up to 5 (EACH SERVES 1)
Starting As Low As: $300.00
Select This Plan
Skip any week. Cancel any time.
10+ Meals Per Week
Lunch Or Dinner Meals Supplied For 5+ Days

(As Low As)TT$55.00
 per meal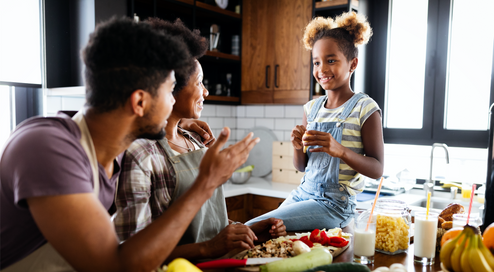 Recipes per week: Up to 10 (EACH SERVES 1)
Starting As Low As: $550.00
Select This Plan
Skip any week. Cancel any time.

What Our Customers Are Saying
You will not be disappointed
"I tried this for the first time last week. Definitely give it a try. The meals are very tasty and the customer service is amazing. You will not be disappointed."
- Shanna Beharry
Outstanding Customer Service
"Customer service/feedback is almost immediate and on point!"
- ChefMade Customer
Very Tasty. Fish was cooked perfectly
"I had the Seared Tuna and Roasted Potatoes so far. It was really good. Not Salty. There could have been a little more veggies but was definitely enough for dinner. Very tasty and the fish was cooked perfectly."
- Nicole
So tasty & delicious!
"Totally blown away at the quality of this service! All of the food is so good, there hasn't been anything that I thought wasn't absolutely delicious."
- Jean Marie
Quality and Taste
"Totally hooked! After receiving my first two orders I'm in awe of the food quality and fantastic service... I'm always on the go and it feels great to get gourmet chef cooked food quality delivered to me each week"
- Alex
Great Food Delivery Experience
"Tried Basmati Rice & Pink Salmon for the first time tonight and was really impressed. The whole order experience, packaging and the meals were first class"
- Arielle
Convenience, taste, variety
"Got my first delivery today and wow, absolutely delicious each meal! Love the Steak Tuna. Such Gourmet Meals for an amazing price. Best Food in Trinidad by far. Customer service is particularly outstanding."
- Emma
Unbelievable Service
"Couldn't believe that a company like this was available in Trinidad. WOW! Amazing food at such a great price. Every single meal was delicious and healthy. Congrats on this ChefMade"
- Katrina
Thank you so much Chef Made
Delicious great meals and excellent service. Thank you so much Chef Made
- Beatriz Angel-Chung
Excellent for lunch and dinner and quite delicious!
This is definitely recommended if you're practicing portion control, the meals are well put together and provides more than enough of the important nutrients needed to live a healthy lifestyle. The meals are Excellent for lunch and dinner and quite delicious! Well done ChefMade.
- Stephan Chang
Common Questions
Do you accommodate specific diets?
We accommodate a variety of dietary preferences with the focus being on a balanced and well portioned healthy meal. Shoot us a message and ask us about our custom meal plans priced separately.
Where do you deliver?
We deliver nationwide to most addresses. On average it takes 48 hrs for meals to be prepared and delivered to your address but must be placed before the cut off time of 2 days before 12pm. Our delivery team accommodates special requests for a fee depending on the need. We work really hard to deliver all meals on time, but as you know all too well; it's not easy on these roads ;)
When Do you deliver?
We deliver Monday + Thursday in most of the locations. We purchase fresh ingredients the day before which is why we have cut off times for orders. If you miss the cut off time, your order will simply be delivered the following delivery day. Have a specific question or request? Feel free to contact us anytime!
Can I skip my delivery for particular week?
Yes, you can skip any delivery and place your orders when it's convenient for you.
Do I need to be home to accept my delivery?
For your benefit it is best to have an assigned individual that can receive your meals for you at your designated address. We can also deliver your meals to your workplace if required. We've delivered to thousands of addresses so chances are we've been to your neck of the woods a few times already!