Fit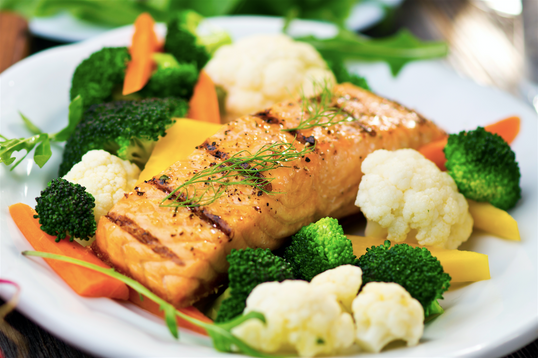 Honey Mustard Salmon with Broccoli & Cauliflower Low Carb Meal
This Honey Mustard Salmon is such a simple yet very delicious dish. You could surely eat everyday. Incredibly simple to prepare, it's amazing that so few ingredients could be transformed into something quite so enjoyable.
Salmon Fillet, Broccoli, Cauliflower, Carrots, Salt, Parsley, Honey Mustard, Lime
Nutrition Facts
| | |
| --- | --- |
| Serving Size (g) | 1 Full Meal |
Want to try this dish?