Fit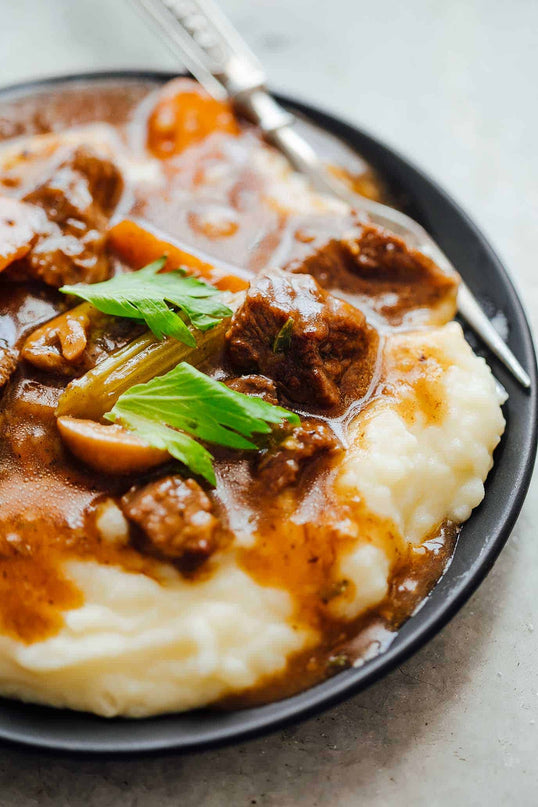 Stew Beef with Mashed Cauliflower & Mixed Vegetables Low Carb Keto Diet
Beef and cauliflower mashed pure make for the perfect pair in this chunky stew beef that is combined with mixed vegetables. A wholesome and healthy twist on this traditional beef dish.
Beef Slices, Cauliflower, Onion, Cilantro, Blackpepper, Salt, Garlic, Sweet Peppers, Carrots
Nutrition Facts
| | |
| --- | --- |
| Serving Size (g) | 1 Full Meal |
Want to try this dish?