Fit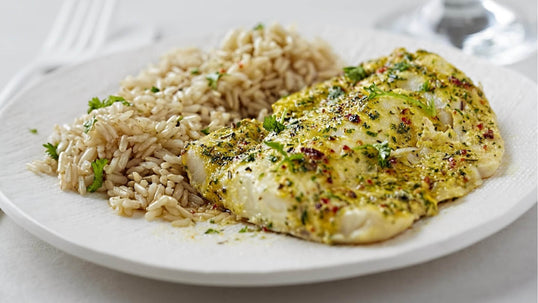 Deluxe White Fish & Brown Rice Lean Gain Meal

This dish combines a deliciously flavoured white fish on a hearty bed of healthy brown rice. We then add some yum sweet peas to create a lean and balanced combo that is sure to fill you right up.
Fish Fillet, Broccoli, Blackpepper, Salt, Parsley, Garlic, Lime, Brown Rice, Sweet Peas
Nutrition Facts
| | |
| --- | --- |
| Serving Size (g) | 1 Full Meal |
Want to try this dish?